Young Adults
The Young Adult Ministry of Temple Baptist Church (20's-30's) is committed to making disciples of all nations. Our desire is to see every Young Adult: 1) mature in Christ, 2) live on mission in the home/workplace, and 3) be equipped to do "the work of the ministry." To accomplish this goal, we provide several opportunities for education and discipleship of young adults. On Sunday mornings, we offer Young Adult Sunday School classes at both 9 a.m. and 10:30 a.m. (see below for more details). During the school year, we offer several small-group Bible studies on Wednesday nights and other week nights. More information on each of these weekly offerings is listed below. We would love for you to come grow with us and join what God is doing in our Young Adult ministry here at Temple!
Sunday School Classes
**Sunday school is returning on August 2nd! Several classes have changed teachers/locations, so please check the updated list below. For a campus map with room numbers, click here.
9 a.m. Sunday School Classes:
Young Adult 1 is for couples who are engaged or newlywed, and they meet upstairs in room 251 in the Gathering Space. Ryan and Angelle Campbell are the directors, and the class is taught by Jim and Margaret Davison.
Young Adult 2 is a mixture of all young adults in various stages of life (singles, married couples with kids, and married couples without kids). The class is taught by George Lee and Brandon Williams. They meet upstairs in Room 216.
Young Adult 4 is for couples with preschool and grade school kids. Gabe Hogan is the class director, and the teacher of the 9 a.m. class is Daniel Reynolds. They meet in Room 215 upstairs.
10:30 a.m. Sunday school Classes:
Young Professionals is for single young adults who have entered the workforce (post-college or no college). Jody and Emily Adams are the Directors, and the class is taught by Jordan Armentrout, James Davison, and Hagan Cupples. They meet in Room 252 just outside the Gathering Space.
Young Adult 3 is for couples starting a family with young children. They meet in Room 251 upstairs just outside the Gathering Space. The class is led and taught by Tim and Jennifer McCarthy, Jody and Ashley Smith, and Catrina Willis.
Young Adult 4 is for couples with preschool and grade school children. They meet in Rooms 214-216 upstairs. Gabe Hogan is the class director, and there are four classes that meet in this department at 10:30 a.m.: the Barham/Williams Class, the Waller Class, the Kilpatrick Class, and the Simmons Class.
Young Adult 5 is for couples with grade school children. The class is led by Matt and Garson Woodard, and they meet upstairs in Room 233 in the gathering space.
The Moms class is for single moms desiring community with other women. They meet in Room 70, and are led by Sonja Walker.
The Internationals class is for international students/graduates. They meet in Room 250, and are led by Ben and Hannah, Eddie and Kimberly, and Kevin and Sheri.
Classes that meet at other times:
Young Adult - Sullivan is a new class for young couples: dating, engaged, or newlywed. The class is led by Scott and Robin Sullivan, and meets at their house on Sunday nights at 6 p.m. Click the link above for the exact address!
Discipleship Group Interest Form
D-Groups are gender-specific groups of 4-5 people, who read the Word together, journal, memorize Scripture, and meet weekly for one calendar year. New D-Groups will be forming in September of 2020. The best way to "sign up" for a group is to fill out the D-Group Interest Form, found here.
Marriage Counseling
Interested in pre-marital or marriage counseling? We use the SYMBIS assessment to counsel couples who are preparing for marriage or are already married (click here for more info about SYMBIS). Send an email to to set up an initial appointment!
Weekly discipleship opportunities for Young Adults

Financial Peace University
Take control of your money with Financial Peace University! This nine-lesson class uses biblical wisdom and common sense to help you tackle budgeting, pay off debt, and make your money work for you! You can sign up for this class and start your 14-day free trial of Financial Peace at fpu.com/1118675. Classes will start on Wednesday, September 16, and occur every Wednesday until November 18 (one make-up week is included).
Matchless - Women's Bible Study
When: Wednesday, September 16th, 6:00 p.m.
Where: Room 261 @Temple
How: click here to join the online group and begin receiving updates
"Who is Jesus? Why did He come to earth? How can I know Him?
We live in a world where there's a lot of confusion about Jesus. Too often people want to shape Him and His message to fit their personal needs or agendas. So how can we know the truth?
Join Seamless author Angie Smith in this 8-session search for truth as she unfolds the story of our matchless Savior—His mission, miracles, and message. Whether you've walked with Him for years or are meeting Him for the first time, this study will deepen your understanding of Jesus through biblical, historical, and cultural insight and help you see Him less as an iconic figure and more as an intimate friend."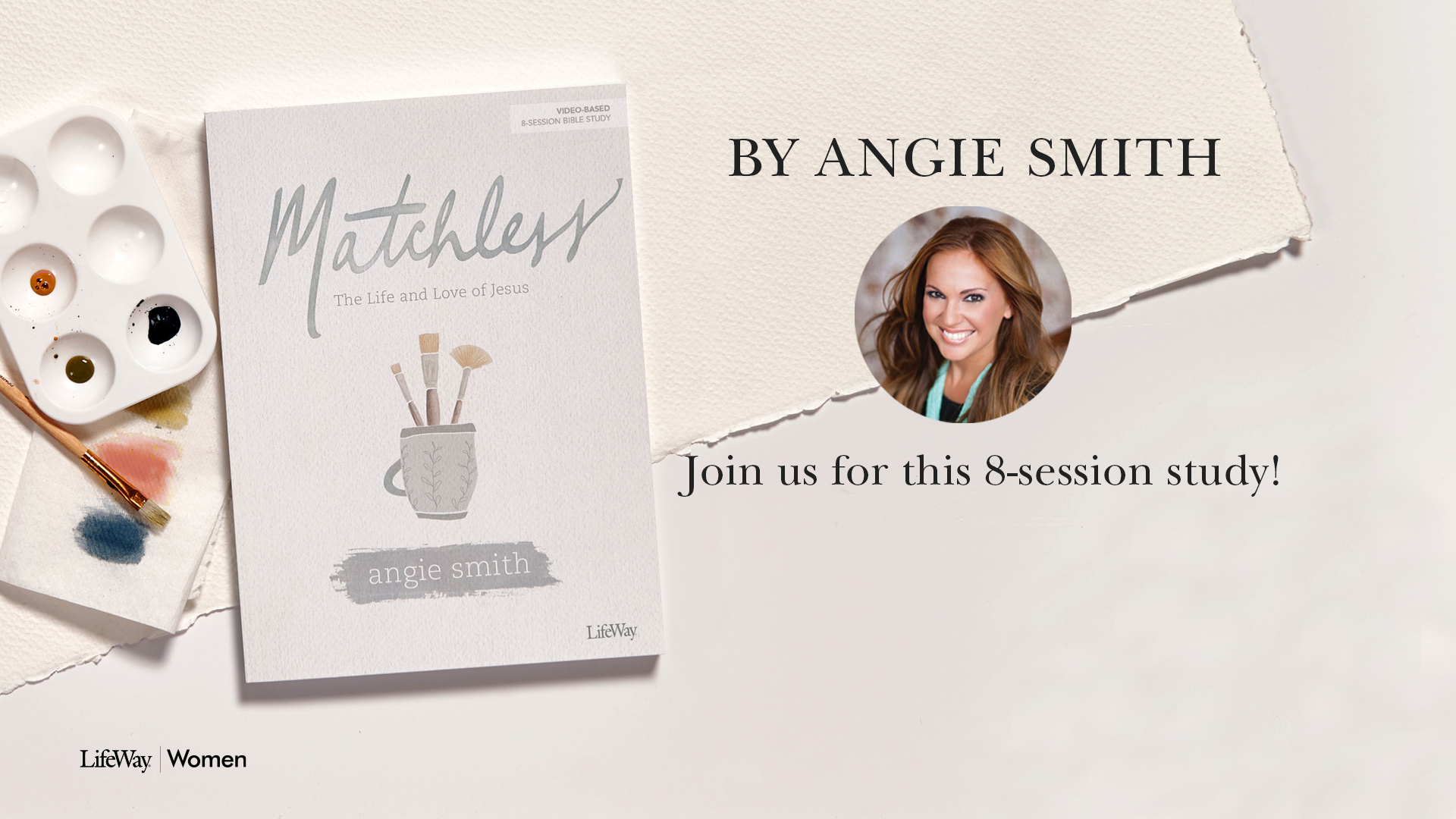 Kingdom Man - Men's Bible Study
When: Wednesday, September 16th, 5:45 p.m.
Where: Room 76, @Temple
How: click here to join the online group and begin receiving updates
"Kingdom Man: Every Man's Destiny, Every Woman's Dream is a 6-session Bible study for adult men by Dr. Tony Evans. This study is designed to empower men to exercise the God-given dominion they were created for by giving them a Kingdom understanding, vision, and perspective on their identity and responsibilities along with practical steps on how to become a man who rules his world well.
Our culture has redefined manhood by emasculating men through a repositioning of the role. Men are portrayed as weak, self-serving, and unfocused. The Bible clearly communicates that man was created to exercise dominion over the various areas of his life, taking responsibility for himself and others entrusted to his care. When a man functions within the principles of biblical manhood, those around him benefit from his leadership and care. This study challenges and equips men to fully understand their position under God, learning to operate under the authority of Jesus Christ."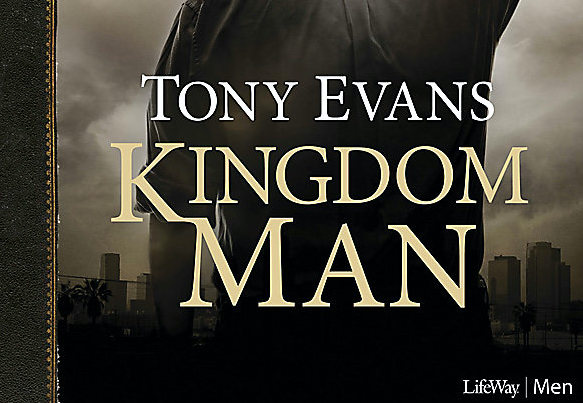 Young Adult Worship
We gather for worship in The Chapel at 7pm every-other-Tuesday (see graphic below for specific dates). YA Worship is open to ALL young adults in their 20's-30's, regardless of stage of life. Childcare is now available by RSVP! Please register by clicking here, no later than 2 days prior to the YA Worship date that you would like to attend.